Our Publications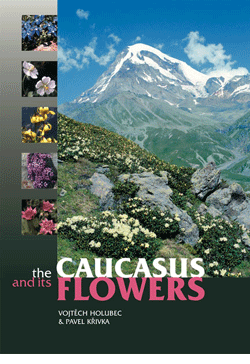 The Caucasus and Its Flowers
A Hortus Press Book
by Vojtĕch Holubec & Pavel Křivka
390 pages
over 900 photos
ISBN 80-902541-3-6
The Caucasus and its Flowers by Vojtĕch Holubec and Pavel Křivka, published in the Czech Republic, is a comprehensive and lavishly illustrated rendering of the spectacular flora in one of the world's biodiversity hot spots. It is a revelation, something we have never seen before.
The Caucasus mountain range is over 900 miles long and up to 85 miles wide as it stretches across Iberia from the Black to the Caspian seas, separating Georgia and Azerbaijan from Russia. For the first time we can admire the unique wildflowers of the Caucasus in all their glory and diversity in their dramatic natural settings. Produced by two talented and committed field botanists during their vacations over more than a decade, this masterwork is not only filled with prizewinning photographs of the mountains and their flowers (that have never been accessible before), but it also devotes some 73 of its 390 pages to concise "historical, geographical, ethnological, ecological and climatological" information on the Caucasus "not found in any other book in English, nor on the world wide web."
The Caucasus and its Flowers reflects years of devotion by its authors to exploring this most striking of mountain ranges in its entirety and capturing its wildflowers at the height of their bloom. Their achievement enables those of us unlikely to follow in their footsteps to enjoy these natural wonders for the first time and to the fullest extent.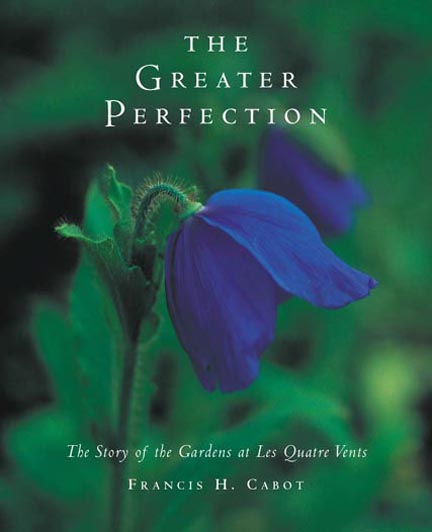 The Greater Perfection
A Hortus Press Book
by Frank Cabot
With photographs by
Richard Brown, Mick Hales, Jerry Harpur, Andrew Lawson and Virginia Weiler
Second edition available 09/30/2008

And forewords by
Penelope Hobhouse and Laurie Olin

"One of the best books ever written about the making of a garden by its creator." The Oxford Companion to the Garden -- 2006
Les Quatre Vents, in Charlevoix County, Quebec, has been acclaimed as the most aesthetically satisfying and horticulturally exciting landscape experience in North America. This finely wrought set of gardens nestles in rolling farmland between the shore of the St. Lawrence River and the margins of the boreal forests that clothe the Laurentians. Elements drawn from the best gardening traditions are seamlessly combined with the original and the unexpected into a splendid composition that nevertheless "belongs" perfectly in its natural setting. The work of a consummate plantsman endowed with an artist's eye, Les Quatre Vents celebrates that purest of pleasures, the making of a garden.
Breathtaking color photographs by five leading garden photographers document the masterly "bones", architectural features, and inspired planting that characterize Les Quatre Vents, in intimate closeups and spectacular long views. All demonstrate the sensitivity with which the garden combines with the natural landscape and offer an invitation to savor an exquisite garden experience.