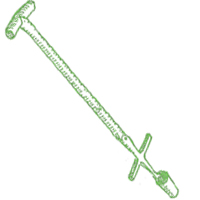 Our Publications:
---
The Caucasus and Its Flowers
published by Holubec and Křivka, North American distributor--Hortus Press.
ISBN 80-902541-3-6
Language: English
Price: $25.00
The Greater Perfection, the Story of the Gardens at Les Quatre Vents
a Hortus Press book published by Hortus Press.
2nd edition, 2008 (Second edition has minor typographical corrections as well as several additional photographs.)
ISBN 978-0-9717631-1-1
Language: English
Price: $75.00
---
How to Order Our Publications:
To place an order, please download and print our Publication Order Form
.
For wholesale orders, please call or email Hortus Press (info@hortuspress.com, 845-265-2011.)

For credit card orders (Mastercard and Visa only):
Telephone: 845-265-2011
Fax: 845-265-2047
Mail: Hortus Press, P.O. Box 222, Cold Spring, NY 10516

You may also pay with a check or order by email and Hortus Press will bill you.